This promo has ended today: 30/11/2022




Expert Mobile Communications is partnering with  Fourteen 14 Food Company Ltd. to bring you better security and protections for your family, home and business, as well as some of the best food Grande Prairie has to offer.
With TELUS Smart Security, you can rest easy knowing your home and family are protected with fire alarm monitoring, carbon monoxide, flood and break-in sensors, and much more.
How to Enter
Sign up for a new TELUS Smart Security account, and get:
A 15% discount coupon towards one order at Fourteen 14 Food Company Ltd.

You will also be entered into a draw to win one of four $50 gift card to spend at Fourteen 14.
Promo Start Date: November 1, 2022
Promo End Date: November 30, 2022
Draw Dates
Every week, a draw will be taken from all the new TELUS Smart Security accounts, and one winner will be picked every Wednesday during the month of November, 2022. Our draw dates are:
Wednesday 9th November, 2022
Wednesday 16th November, 2022
Wednesday 23rd November, 2022
Wednesday 30th November, 2022
Follow us on social media to stay on top of this promo, and to see all updates and announcements from Expert Mobile Communications, including contest announcement, and promotional offers.
Terms and Conditions:
Coupons are only valid for 1 time transaction
Coupons cannot be combined with other coupons.
Why people ❤ TELUS Smart Security Solutions


About Fourteen 14 Food Company
One of the best things about Grande Prairie is to experience Fourteen 14 Food company LTD. The restaurant offers a great time, and their food keeps people coming back for more.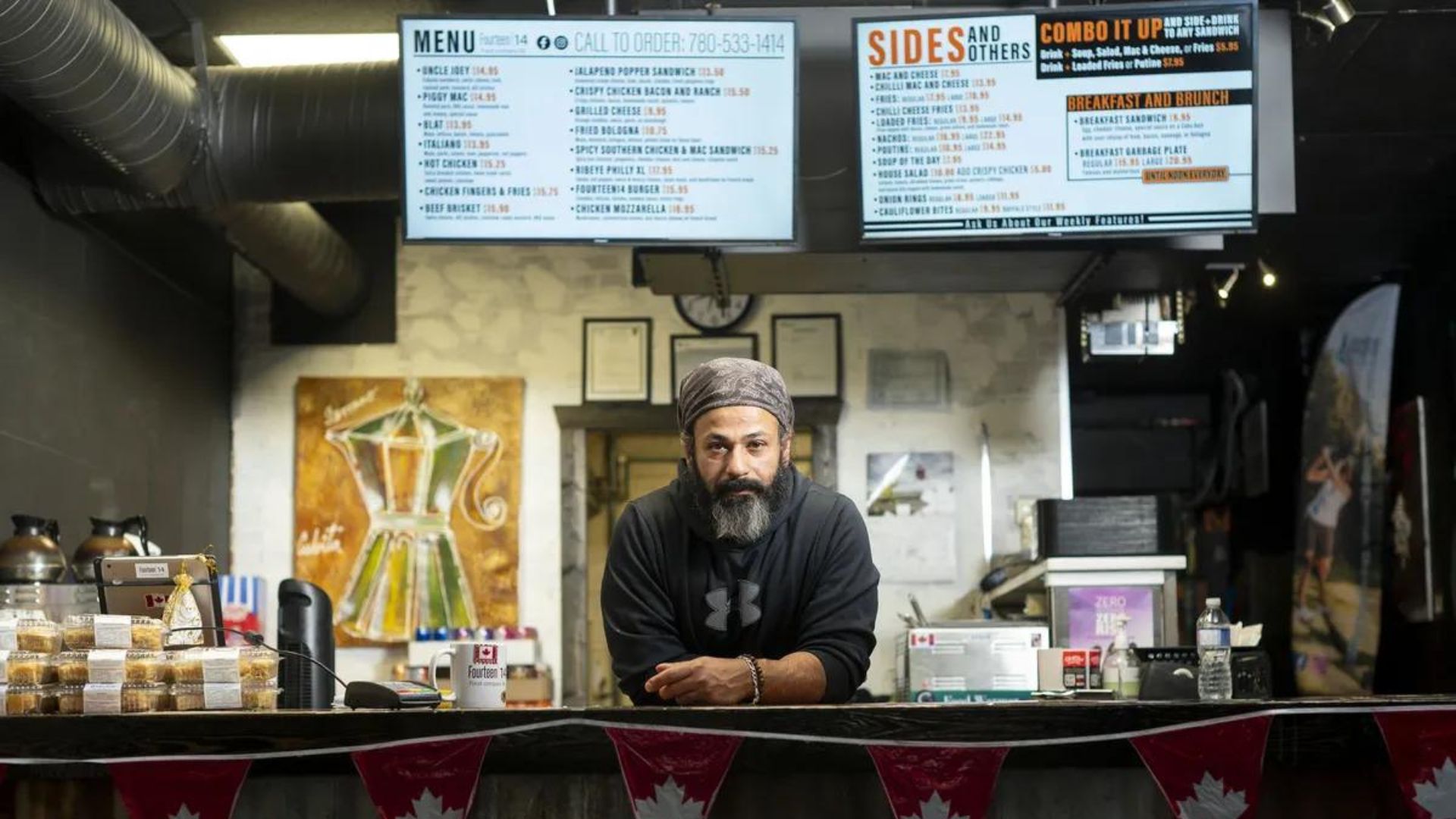 had the burger. absolutely fabulous. you know its homemade. and then the onion rings.. yup actually cooked and crunchy and perfect! love the set up and the Unicorn in the bathroom is on point. sets the whole mood. please dont change it.
Fast becoming our favorite spot. Amy and Ozzi always come to chat and the atmosphere is fantastic. The added bonus of them having ice cream now is even better! Grande Prairie's hidden gem.