Push-to-Talk over Cellular (or PoC)
Optimize. Collaborate. Realize more benefits with affordable two way radio systems on cellular networks.
Previous
Next
Affordable Push-to-Talk over Cellular (PoC) Radios


Expert Mobile Communications is a dealer of Inrico Canada Push-to-talk over Cellular (PoC) radio equipment. We sell, rent and service Inrico Canada PoC radios and equipment, including PoC radio vehicle installations.
---
Inrico Platform Architecture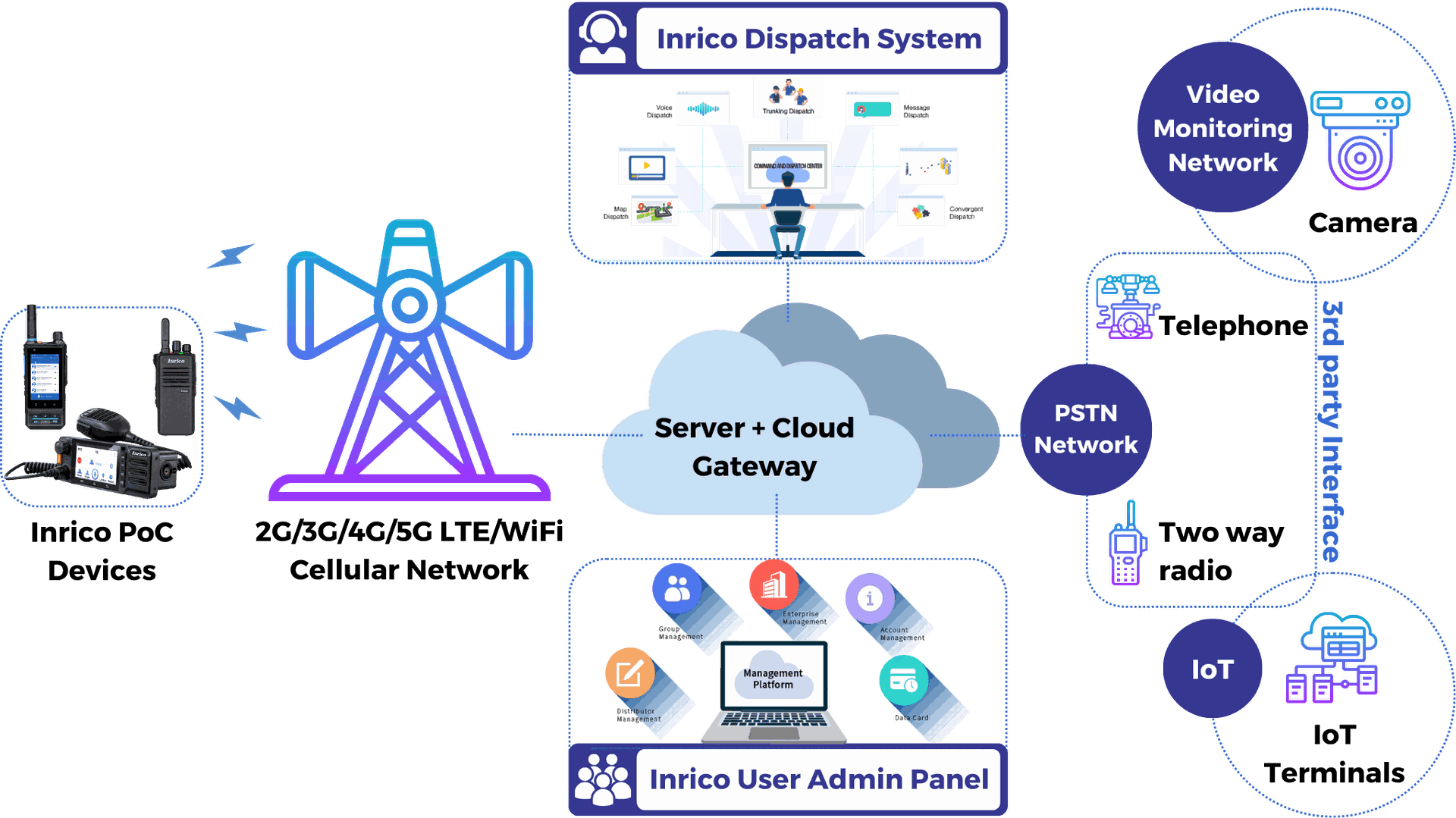 Two way radios, PoC radios or Smartphones: Which is best for your business?
In Canada, the adoption of Push-to-Talk over Cellular (PoC) communications is still at an early stage. Unlike European and Asian countries, we have a unique opportunity to learn, adapt, and harness the benefits that PoC radios have brought to other well-established business environments.

With numerous options available, choosing the right connectivity system for your business can be a daunting task. Among the popular choices are two-way radios, PoC radios, and smartphones. To help you make an informed decision, we have taken special care in highlighting the distinctions between them based on your specific business needs.


LEARN ABOUT LMR VS. POC VS. SMARTPHONES
Recommended PoC Software and Services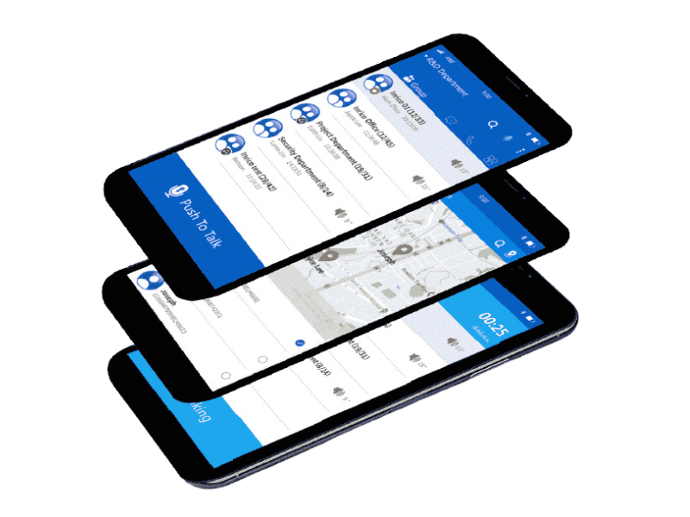 Inrico PTT App Download
---
We recommend using the Inrico App with all Inrico PoC radios. The Inrico App is made for Inrico PoC radios with frequent updates that enable you get the most out of your device. Download iOS or Android versions via the buttons below then contact us to activate your subscription.

---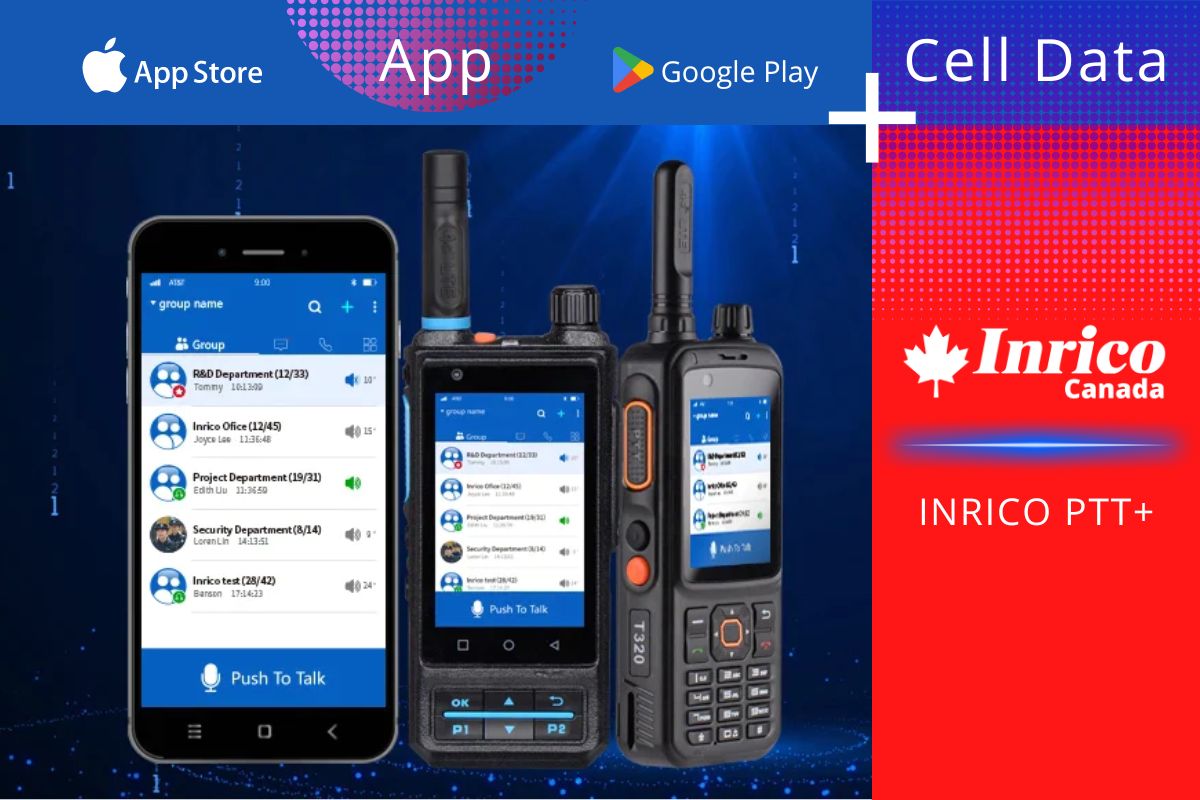 App + Data
$25/month per device

This bundles up subscription for the Inrico App, as well as a sim card that provides up to 500MB of TELUS cellular Canadian data.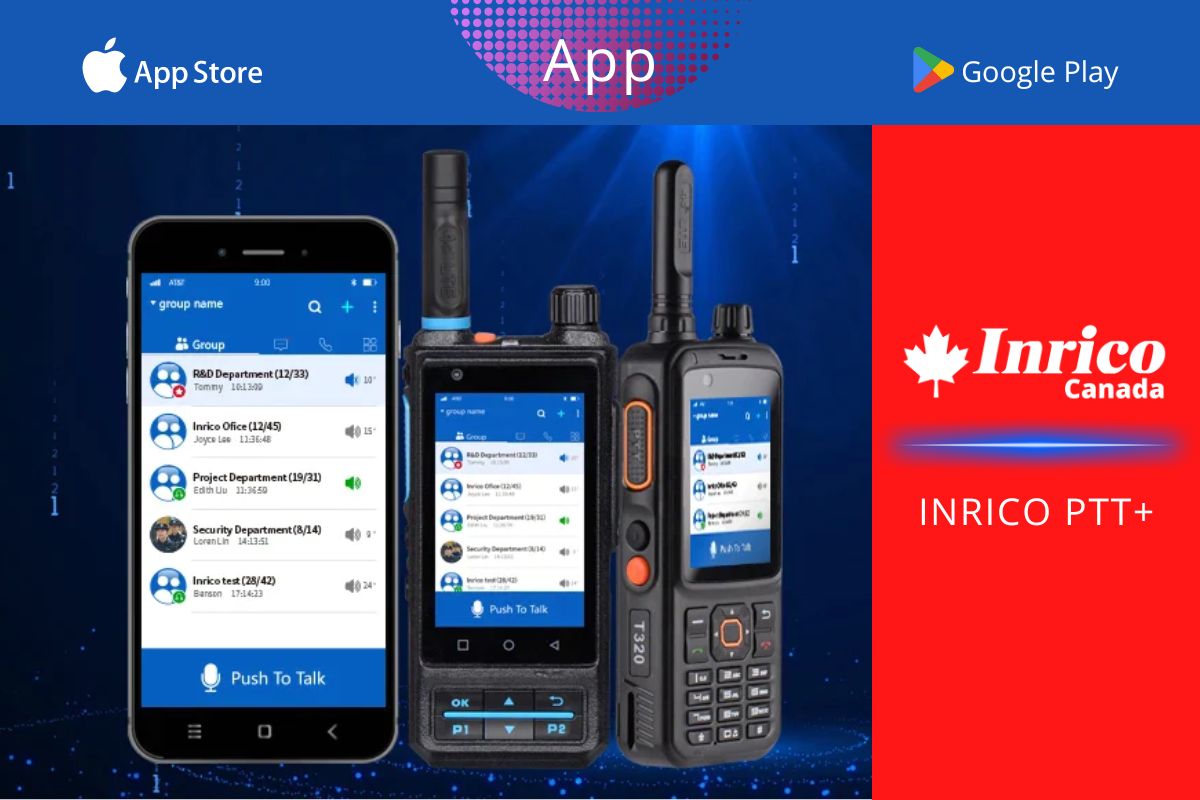 App only
$10/month per device

Here we offer the Inrico PoC App subscription alone. It's available for Android/iOS smartphones or devices that have data (cellular/Wi-Fi access).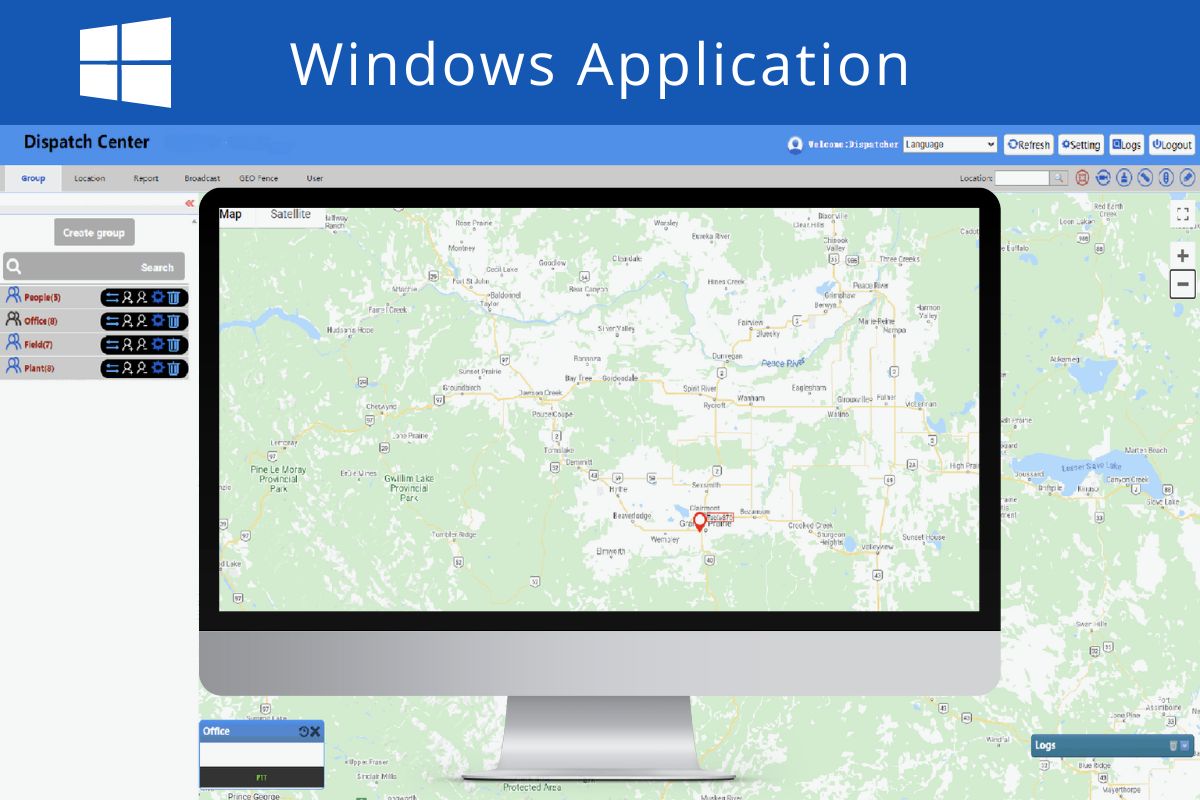 Dispatch App (PC)
$20/month per device

Inrico's professional communications management software. It allows you to configure and manage your PoC devices in one place. Only for PC.

Got questions about Push-to-Talk over Cellular Radios? Talk to a Radio Expert!
Rental PoC Radios, Devices and Accessories

Our rentals are affordable. Any business or individual can rent a variety of PoC radio terminals, gateway device and accessories from Expert Mobile Communications. All rental devices come ready for you to begin using immediately. No need for extra configurations or subscriptions.
Our rental process is easy!
The best way to start is to simply give us a call so we can understand your needs and get your items ready for your pick-up as quickly as you need it.
Alternatively, you can also rent by sending us a message or completing the rental form via the "rental" link below.