Continue in this page to learn about the Inrico Canada brand, or Learn about all our PoC radio solutions.
Previous
Next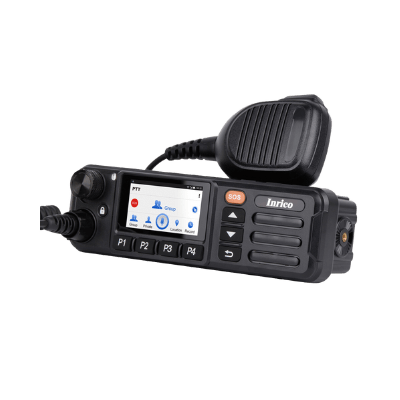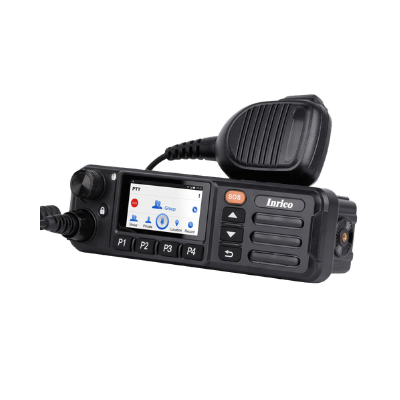 Inrico TM-7Plus 4G PoC Radio
Say goodbye to the limitations of traditional two-way radios and embrace the power and versatility of the TM-7Plus Mobile PoC radio from Inrico. This radio will be your ultimate solution for seamless, reliable, and crystal-clear communication on the go! For installation into ANY vehicle.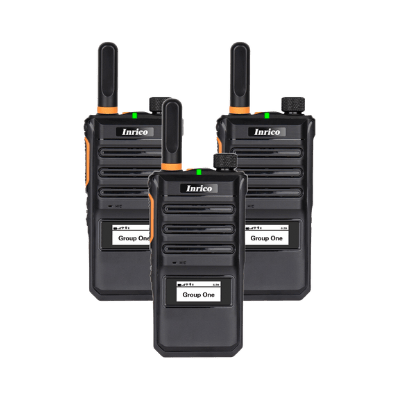 Inrico T620 4G PoC Radio
Whether you work in construction, security, or outdoor sports, Inrico T620 Mobile radio is the perfect tool to keep you connected with your team and take your communication to the next level. So why wait? Order yours today and experience the ultimate in wireless communications technology!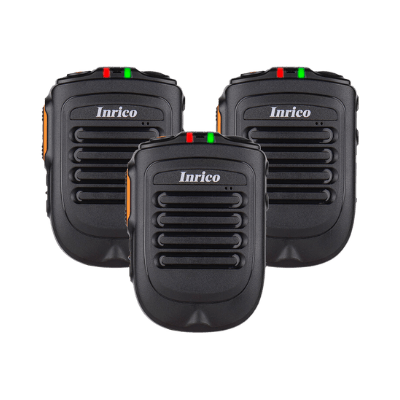 Inrico B01 BT Microphone
With its advanced Bluetooth technology, the Inrico B01 allows you to communicate with your team wirelessly, without the hassle of tangled wires or cords. And with its high-quality audio and noise-cancelling microphone, you can hear and be heard clearly, even in noisy environments.

Two way radios, PoC radios or Smartphones: Which is best for your business?
In Canada, the adoption of Push-to-Talk over Cellular (PoC) communications is still in its early stages. Unlike in European and Asian countries, we have a unique opportunity to embrace, adapt, and experience the advantages that PoC radios have brought to similarly developed business environments.

With a wide range of connectivity options available, selecting the most suitable system for your business can be a daunting task. Among the popular choices are two-way radios, PoC radios, and smartphones. To assist you in making an informed decision, we have meticulously examined their differences based on your specific business needs.


LEARN ABOUT LMR VS. POC VS. SMARTPHONES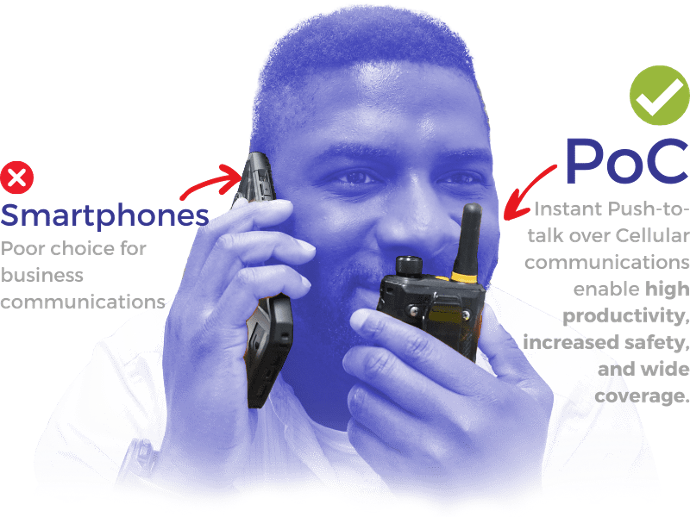 Need Business Communications? Test-Run our PoC Radios for FREE!
---
Why settle for mediocre when you can supercharge your business communications and access the best? Empower your team with PoC radios, the ultimate wireless communications technology that enables instant communications from anywhere at the push of a button.
If you're interested in trying our PoC radios for your business, reach out to have a chat about your needs.
---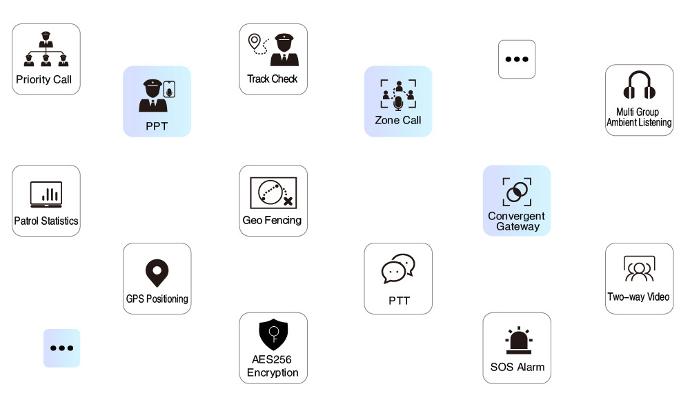 Productivity-Enhancing Benefits of Inrico PoC Radios
---
Instant Communications - at just the push of a button enables you to reach team members instantly
Nationwide Coverage - over cellular mobile networks
Tracking Features - support live GPS records of user activity (if enabled). A variety of tracking features can be enabled to gain useful data for better-informed management decisions.
WiFi Calling - enables seamless switching between LTE and WiFi calling for intelligent data management.
Instant Group Transmissions - enables voice, text and video calling with unlimited channels.
Fast Deployments - that require no infrastructure or frequency licenses, which makes PoC radios easily accessible for all businesses.
Options for Rugged and Compact - devices that come with noice suppression tech for loud and crisp voice communications.
Access to Powerful Dispatching - Apps and PC management infrastructure for easy deployment and remote device management.
If you're interested in trying our PoC radios for your business, reach out to have a chat about your needs.

---
Wide Variety of Inrico PoC Radios Available for Business Trials
Your Dynamic Snippet will be displayed here... This message is displayed because you did not provided both a filter and a template to use.

Industry Applications of PoC Radios
Any business or organization that needs reliable and cost-effective group communications can deploy PoC radios quickly and easily without the infrastructure required for traditional radio systems.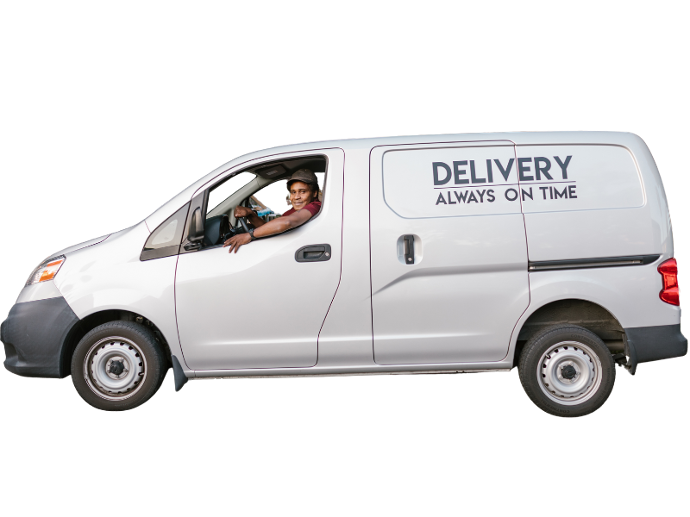 Construction and Building Materials

Event Production and Catering Companies

Fleet Services and Delivery Companies




Hotels, Resorts, and Casinos




Manufacturing



Property Management Companies




Schools and Universities




Security Guard Companies

Tow Truck Companies

Warehousing and Logistics



---