Sorry, this promotion
has ended :(


We're back with our most rewarding deal of the year.
Everybody wins!!!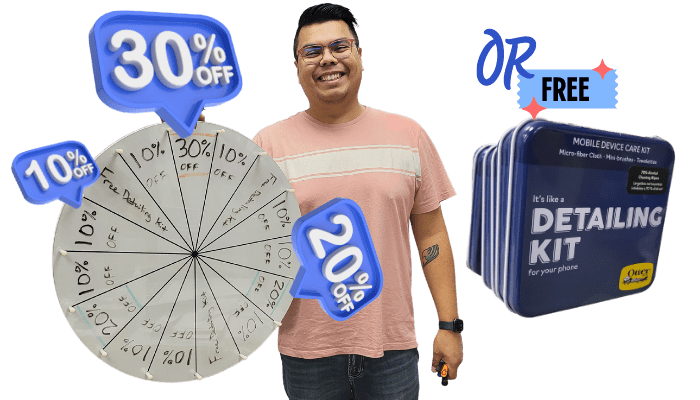 How to Play
Drop by our store to make a purchase. We are located at 8701 112 Street, Grande Prairie Alberta, T8V 6A4 Canada (click to view on google map).
Make a purchase. All purchases made on Black Friday are eligible for a bold spin the wheel action, except "Ineligible Items". Cash and carry. Does not apply to business accounts.
Spin the wheel. Fingers crossed, you might just land on 30% off for maximum effect! 

Wherever you land on the wheel is a win. Every customer wins on Black Friday!

 Up for grabs are: 20% off, 10% off and a free phone detailing kit. 
Pay less! Your result on the wheel will be applied to your final invoice before you make payment.
Eligible Items
Portable two way radios
Mobile two way radios
Two way radio accessories
Portable PoC radios
Mobile PoC radios
PoC radio accessories
Cell boosters
Antennas
Cable connectors
Satellite devices
Phone and tablet accessories.
Ineligible Items
Cellular devices
Apple products
Labour.
Got questions? Give us a call at +1 (780) 539-3962