An uncomplicated and effective solution for employers to improve situational awareness of ZOLEO users in the field.
---
Visually track the most recent reported location of selected ZOLEO devices on a web-based map, and up to the last 100 location reports of the device. View the detailed track points (path of travel) and location events within a Location Share+ session, including automatic updates, check-ins, and SOS events.
Get even more out of ZOLEO Track with a Location Share+ subscription.


Features
With ZOLEO Track, account owners can now achieve the following:

Easy setup and registration via myZOLEO
Auto-import devices; easily select/deselect
Assign devices unique names
View locations as "dots-on-a-map" (+ up to 100 prior locations) and details:

Device name, location, location name, status (check-in, active location sharing, SOS alert)

View detailed path of travel (With a Location Share+ subscription)
Filter the map by device number, device state, or assigned name 
Choice of Mapbox map: Terrain, Satellite, Outdoors
Standard reports: by device state (SOS, all data)
Data export by month (CSV, Excel, PDF, PowerPoint, Rich Text Format, TIFF, Word)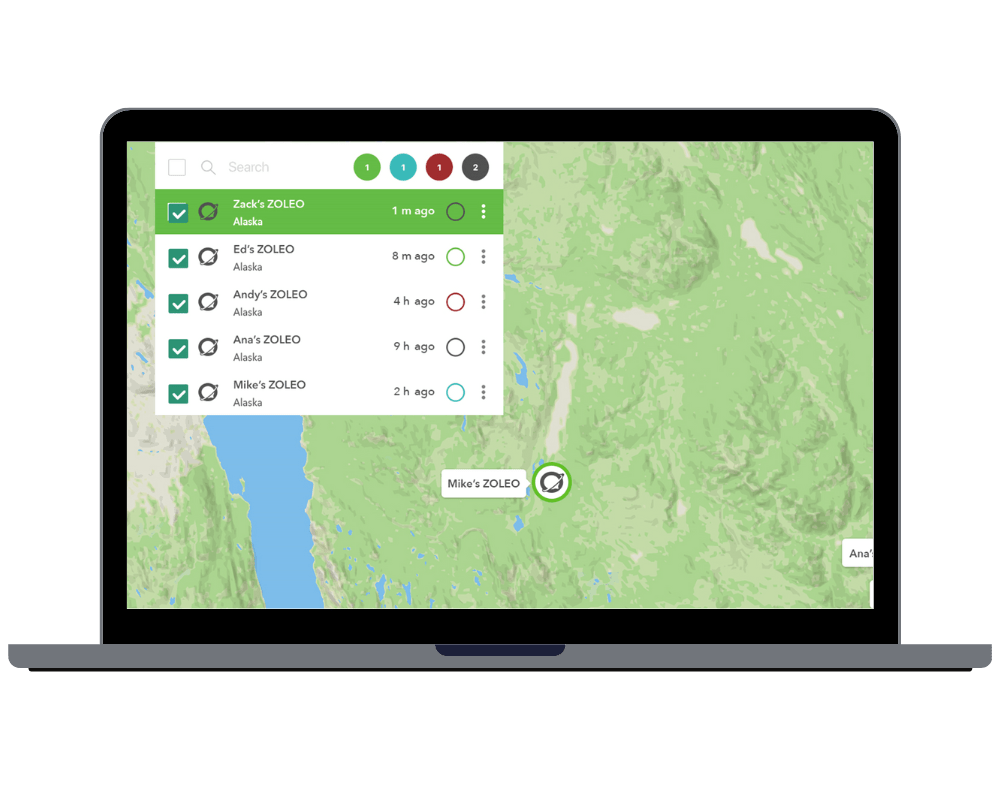 Benefits
Improved situational awareness of device users in the field
Historical reports and data that can be exported for additional analysis
Included as part of the standard offering for account holders
Location Share+ is recommended tor detailed path of travel (based on the selected interval).
The Iridium® based ZOLEO satellite communicator offers everything you need to stay connected and secure when venturing beyond cell coverage. Interested in getting a ZOLEO device? Contact us.
Related Content