Product Description
Introducing the Wirox 50Q headset - a robust, high noise-canceling behind-the-head type headset featuring a flexible boom arm. For added convenience, it comes equipped with a PTT button thoughtfully positioned on one of the ear cups.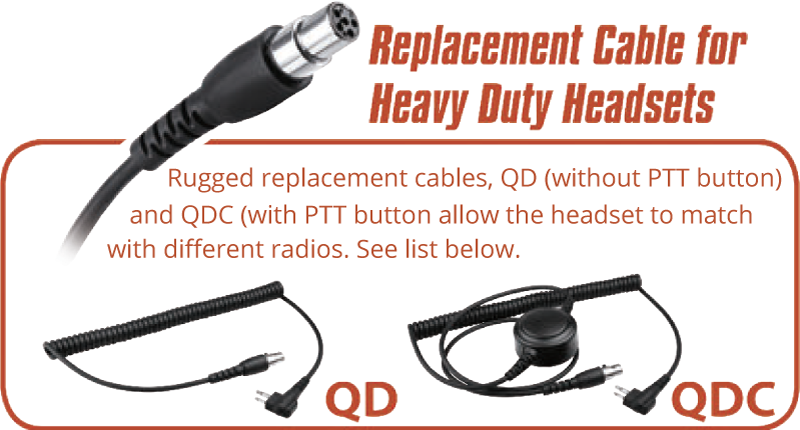 IMPORTANT: The headset is designed with a Mini XLR 5-pin jack, offering versatile connectivity options. However, it does not include a cable of its own. To utilize this headset, you need to obtain a separate cable that connects your two-way radio to the headset's Mini XLR 5-pin jack. Below is a list of cable options available for this headset:
1. Cables without PTT button (QD).
2. Cables with PTT button (QDC)
Features
Noise cancelling boom microphone
Ear cup built with acoustic noise reduction components and comfortable gel ear pads
Behind the head metal band with overhead strap, ideal for use with hard hats
Optional red PTT on ear cups.