Product Description
​Travel, visit, or reside in the great outdoors—all without worrying about cellular connectivity with weBoost's Drive 4G-X RV Signal Booster. This signal booster is specially designed to enhance signal coverage inside RVs, campers, and trailers.
The Drive 4G-X RV enhances cell signal whether your RV is parked or in motion. With the weBoost Drive 4G-X RV installed in your RV, you can feel confident about staying connected to your loved ones while in remote locations. This powerful device boosts existing signal strength to your cellular devices with up to 50 dB system gain—the maximum amount allowed by the FCC.
Equipped with a patented smart technology that senses signal conditions in and around your RV, the Drive 4G-X RV optimizes and adjusts the booster's capability to provide you and your passengers with reliable cell signal coverage. Users experience fewer dropped calls, better voice quality, faster network speeds, and improved audio and video streaming.
Wherever the road takes you, the Drive 4G-X RV is there to provide the best cell signal possible.

Technical Information
Please contact us if you want more information.
| | |
| --- | --- |
| Outside Antenna Type | 4G Omni-Directional Antenna |
| Inside Antenna Type | Desktop |
| Ideal For | All classes of RV; Class A, Class C and all towables |
| Max dB Gain | +50 dB |
| Compatible with all Canadian Carriers: | |
| Compatible with all cellular devices | |
| Boosts 4G/LTE & 3G Data | |
| Boosts Voice & Text | |
| Coverage | Multiple Devices |
From The Manufacturer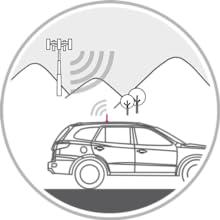 1. Receives Signal
The outside antenna reaches out to the cell tower to access voice and data signals.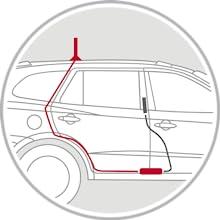 2. Transmits Signal
The booster receives the outside signal from the outside antenna.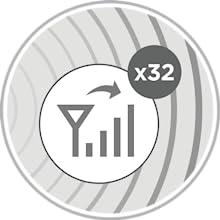 3. Boosts Signal
The booster amplifies the outside signal, and sends it to the inside antenna.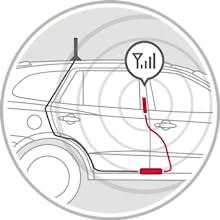 4. Expands Signal
The inside antenna broadcasts the boosted signal inside the vehicle.