Radio Licensing Information
To operate a two-way radio system in Canada, you need a valid radio license issued by ISED. This license is necessary to ensure that your radio system complies with the technical and safety standards set by the regulatory body (CRTC). Failure to obtain the appropriate license may result in fines, legal liability, and disrupted operations.
Continue reading to learn more; browse our shop, send us a message or give us a call for a chat about your needs.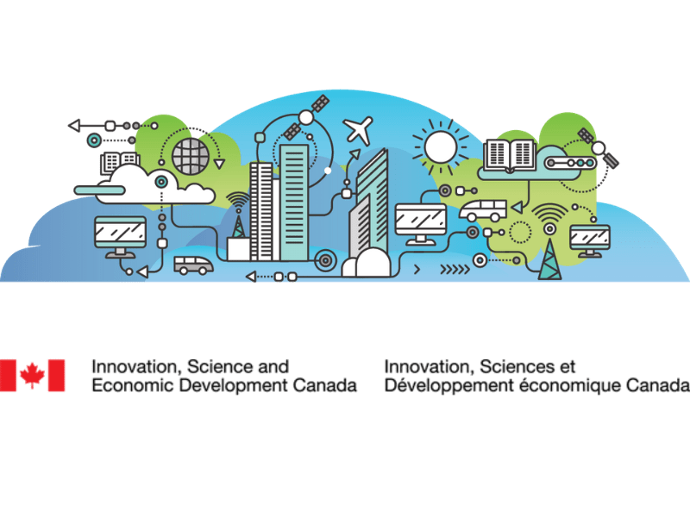 NOTICE TO RADIO EQUIPMENT SUPPLIERS & RADIOCOMMUNICATION USERS

---
The mandate of Innovation, Science and Economic Development Canada - Spectrum Management (ISED) is to foster the orderly development and operation of communications through the management of the radio frequency spectrum. The following information is provided to advise you of regulations pertaining to two-way radio equipment typically found in logging trucks, transport trucks, commercial vehicles and private vehicles.
Download the ISED information to read the full notice to radio equipment suppliers and radiocommunication users, or access ISED's website.
---
Helpful Terminologies, References and Resources
Implements the laws and regulations set by Parliamentarians who create legislation and departments that set policies. CRTC regulates and supervises broadcasting and telecommunications in the public interest.

The federal institution that leads the Innovation, Science and Economic Development portfolio. Within ISED, there are several branches responsible for specific areas of focus, such as the Spectrum Management and Telecommunications sector, which oversees the regulation of radio frequency spectrum and telecommunications services, and the Strategic Policy sector, which develops policies and programs related to innovation and economic growth.

Provides access to the radiofrequency spectrum by issuing authorities for its use, minimizing interference, securing Canada's access to it through international negotiations and by ensuring its safe and efficient use.

An Act respecting radiocommunication in Canada. The Radiocommunication Act is a federal law in Canada that governs the use of radio communication devices and radio frequency spectrum. The Act sets out the framework for the regulation and management of radio communication in Canada, including the allocation and assignment of radio frequency spectrum, the licensing of radio communication equipment and services, and the establishment of technical and safety standards for radio systems.

Regulations respecting radiocommunication, radio authorizations, exemptions from authorizations and the operation of radio apparatus, radio-sensitive equipment and interference-causing equipment.
Procedures for Two Way Radio Licensing in Canada
As qualified radio experts, Expert Mobile Communications is able to help you navigate the two way radio licensing process and ensure compliance with Canadian regulatory standards. Get in touch with us.


Determine the type of radio system you need

You need to determine the type of radio system you need based on your communication requirements. There are various types of radio systems available, such as Private Mobile Radio (PMR), Land Mobile Radio (LMR), Multipoint Communication System (MCS), Wireless Local Loop Systems and General Mobile Radio Service (GMRS), among others.

Determine the licensing category

The type of radio system you intend to operate will determine the licensing category you need. Licensing categories include Basic, Advanced, and Amateur, among others. Basic licenses are suitable for low-power devices used for personal communication, while Advanced licenses are required for high-power radio systems used for commercial or industrial purposes.
Apply for the license

You can apply for a radio license online through the Industry Canada Spectrum Management System (SMS) or by filling out a paper application. You will need to provide detailed information about your radio system, such as the frequency, power output, and location, among others.

Pay the license fee

You will need to pay the applicable license fee, which varies depending on the licensing category and the duration of the license. Fees for radio licences are set out in the Radiocommunication Regulations. The applicable fee is determined by the type of station licensed and the type of service used. In certain cases, the amount of radio frequency spectrum required or the number of frequencies assigned and the location of operations are also taken into account.

Wait for processing

After submitting your application and paying the fee, you will need to wait for processing. The processing time varies depending on the licensing category and the complexity of your radio system. Note: Licence fees must be paid in full before the radio licence can be issued. Once issued, the licence is valid until its expiry date which, for all but short-term licences, is March 31. No portion of the licence fee is refundable.
Receive your license

Once your license is approved, you will receive it via email or mail. The license will contain all the necessary information about your radio system, including the frequency band, power output, and geographical area of operation, among others.

It's important to note that obtaining a radio license in Canada can be a complex process, especially for commercial or industrial radio systems. It's recommended to seek the advice of a qualified radio expert to help you navigate the licensing process and ensure compliance with Industry Canada's regulatory standards.
Why You Need a Mobile Radio
Your Dynamic Snippet will be displayed here... This message is displayed because you did not provided both a filter and a template to use.